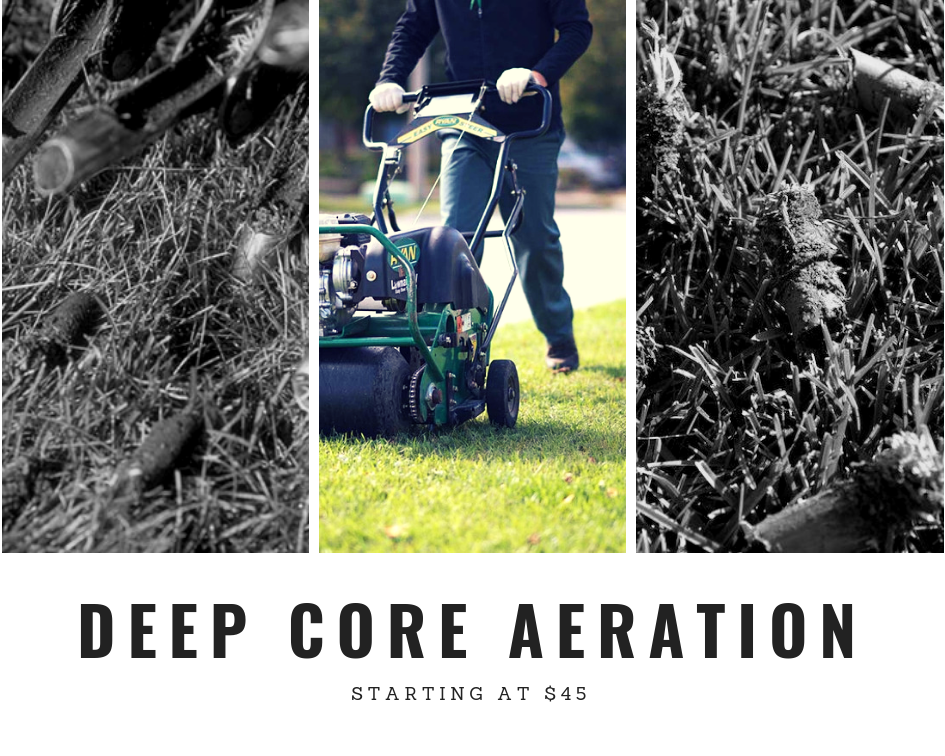 "Express" Sprinkler Blowout Only - Customer will turn off water to sprinkler prior to our arrival, we blowout your exterior lines and open your backflow prevention device to allow the customer to drain any remaining water left in the backflow and inside lines. No appointment needed nor is the customer required to be home for service. ***Not all systems qualify for this service. We do access your zones through your in ground valves. These valves need to have manual open/close valves or screws.
Full Service Sprinkler Winterization - We do it all! We will schedule an appointment (3-4 hour arrival window) to allow us access inside your property to turn off the water to the sprinkler, then we will blowout our your exterior lines and finally we will drain any water left in the inside lines leaving your system fully winterized.
Deep Core Aeration - This service is completed starting in mid August and will stop taking new requests on or before October 10th in order to focus on sprinkler turn off services.
Milky Spore (Japanese Grub Treatment) - This one time application will help control the larvae of the Japanese Beetle for up to 10 years. It is safe for people, pets, crops and bees. Sign up in Aug for 20% off.